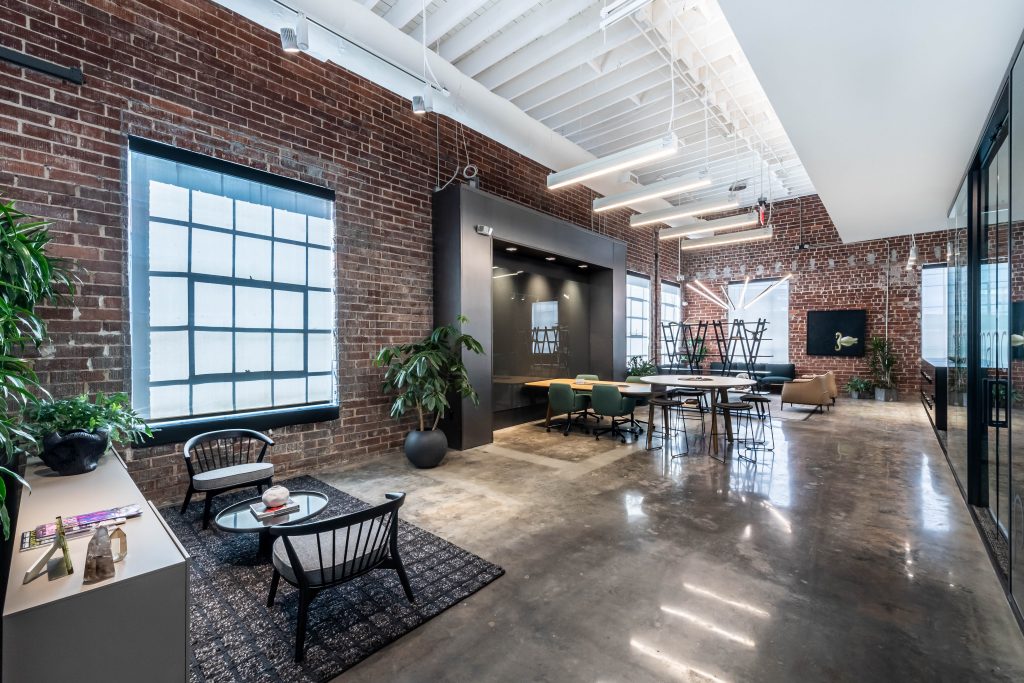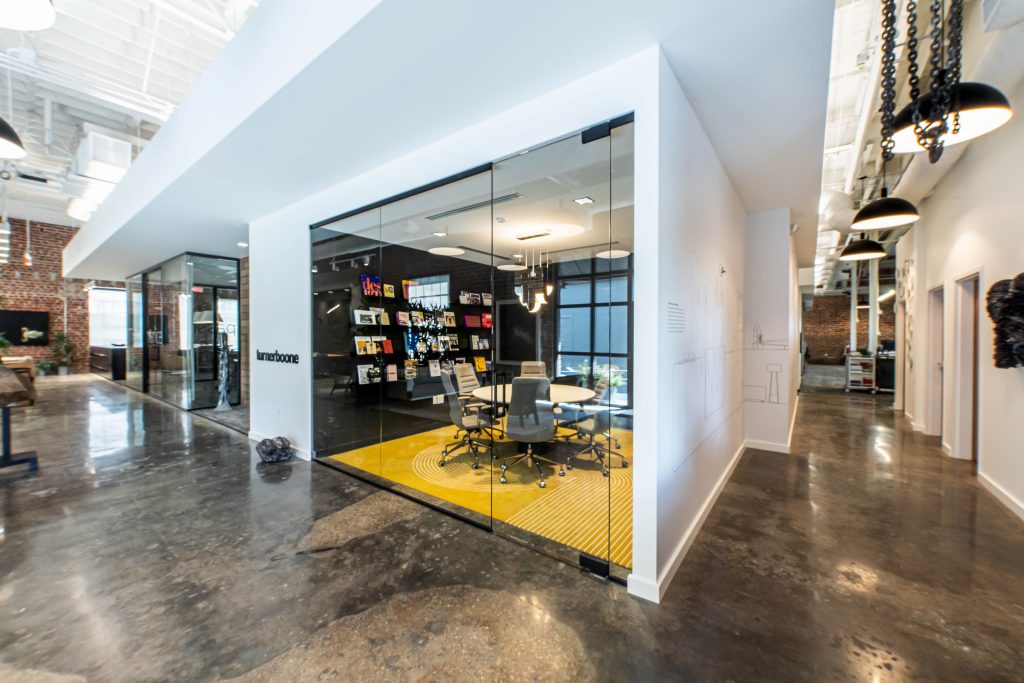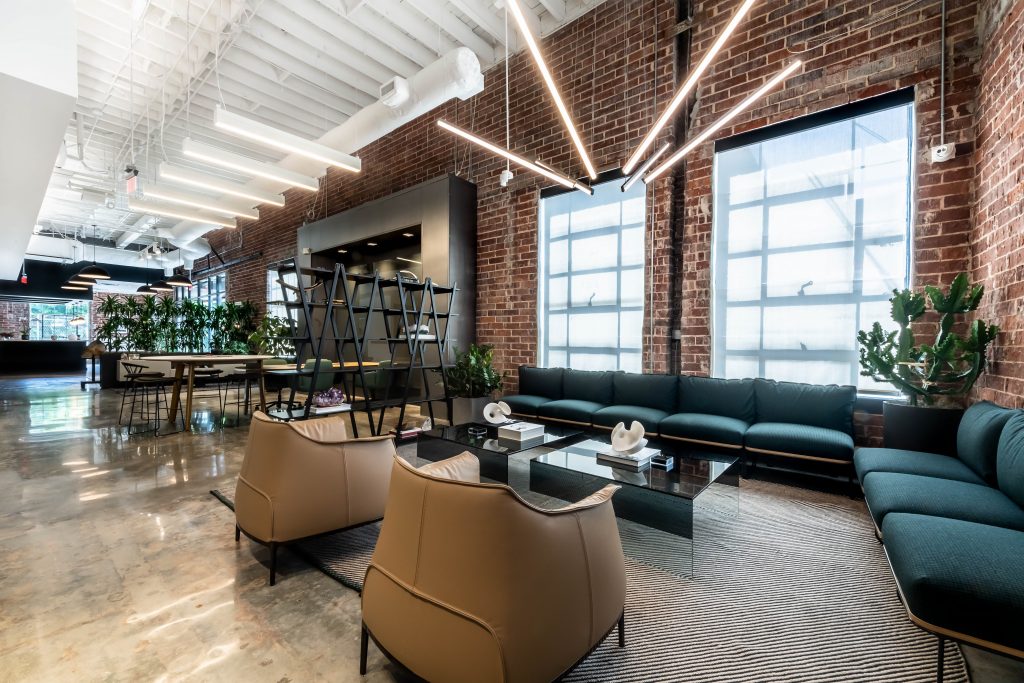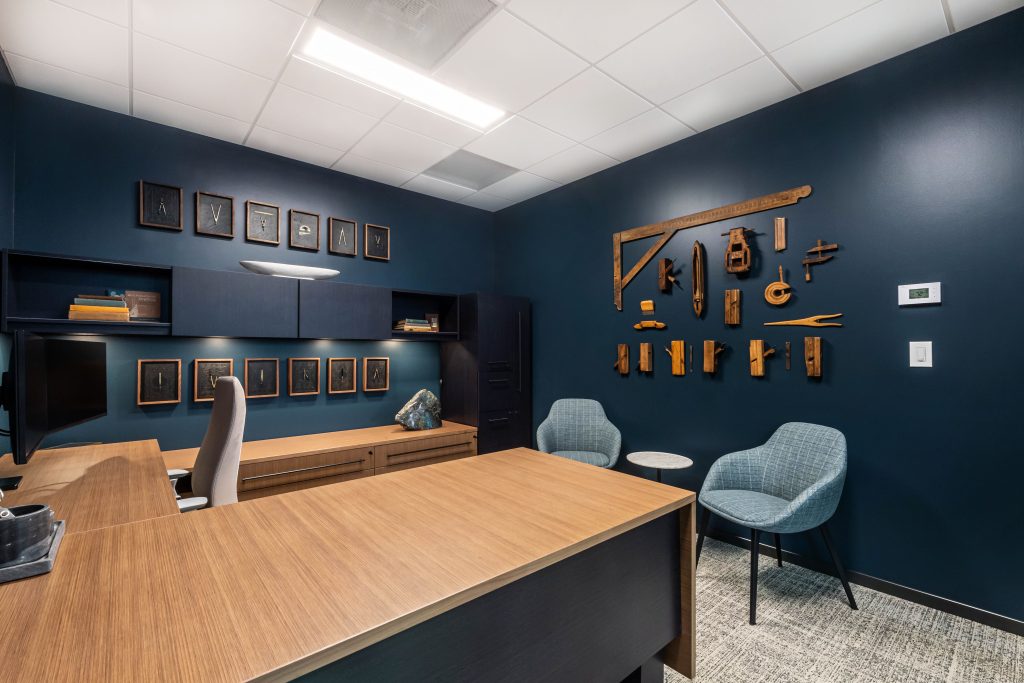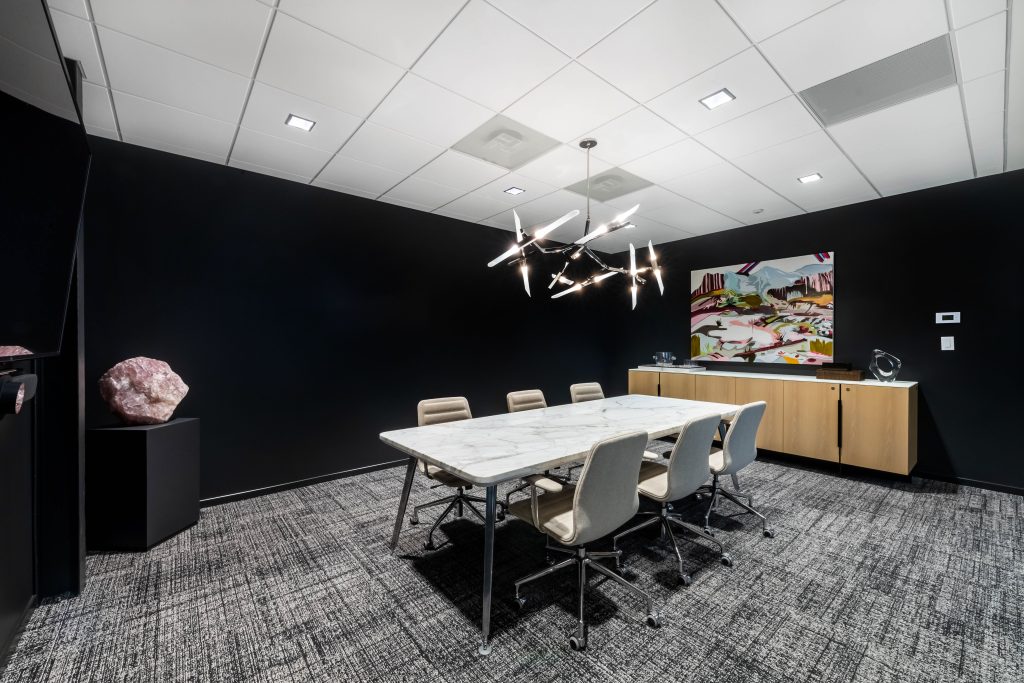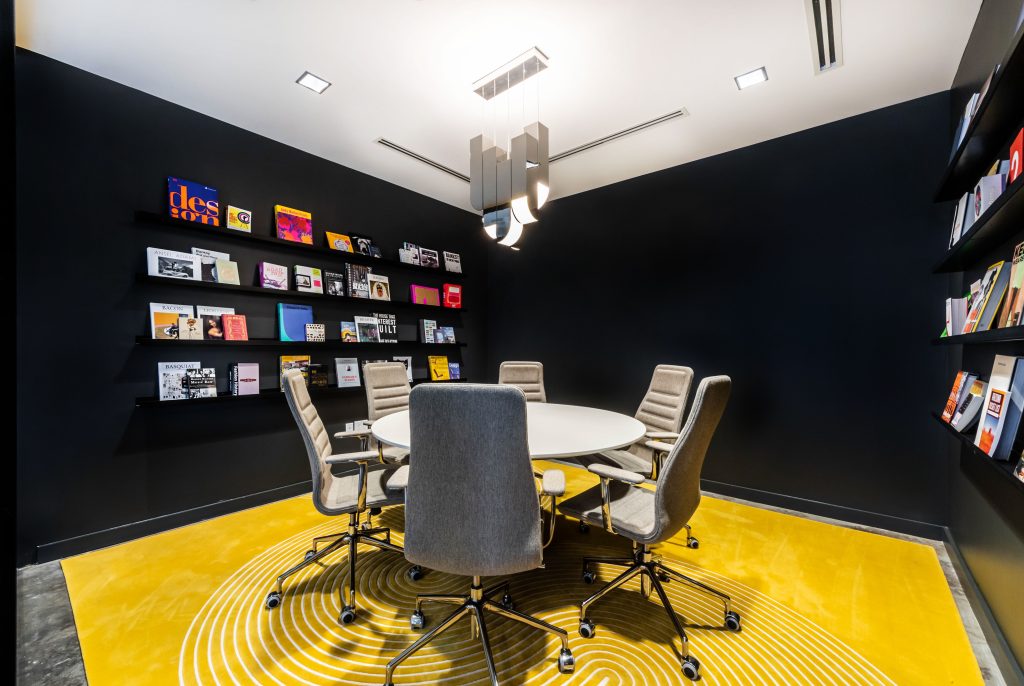 turnerboone Showroom at King Plow Arts Center
Leapley managed the careful renovation of a 1920s railyard warehouse for the trendy furniture dealer's high-end showroom and office space. Exposed brick walls, veneer paneled entry, plush surfaces and glass accents reflect the comfortable but contemporary nature of the turnerboone brand. Leapley delivered the original showroom build-out on an expedited schedule.
Subsequently, when turnerboone acquired additional space in the King Plow Arts Center, Leapley Construction delivered the build-out of the expansion and a renovation of the original showroom space. 
Total: 9,800 SF
Initial build-out: 6,750 SF
Expansion: 3,050 SF

Original Project: Susan Lampe Interiors
Expansion: MurphyMeyers