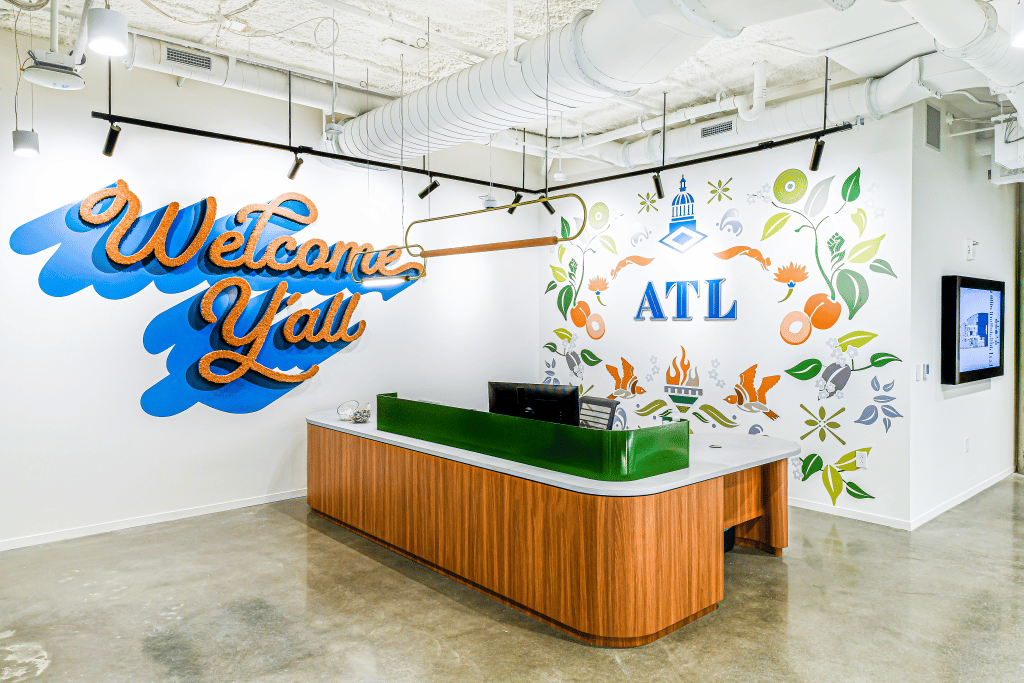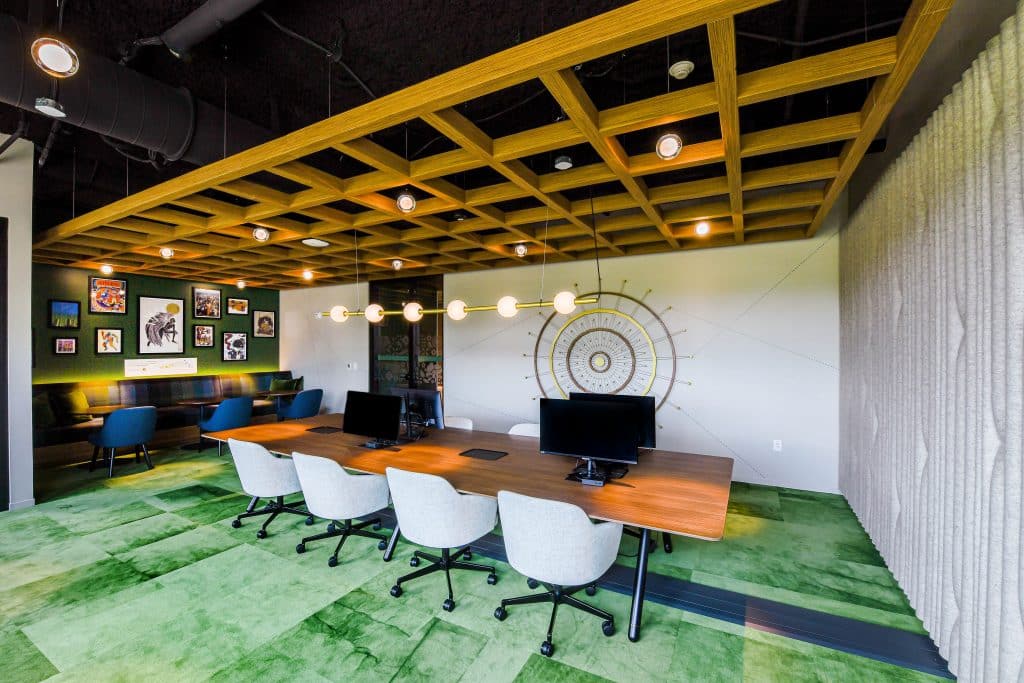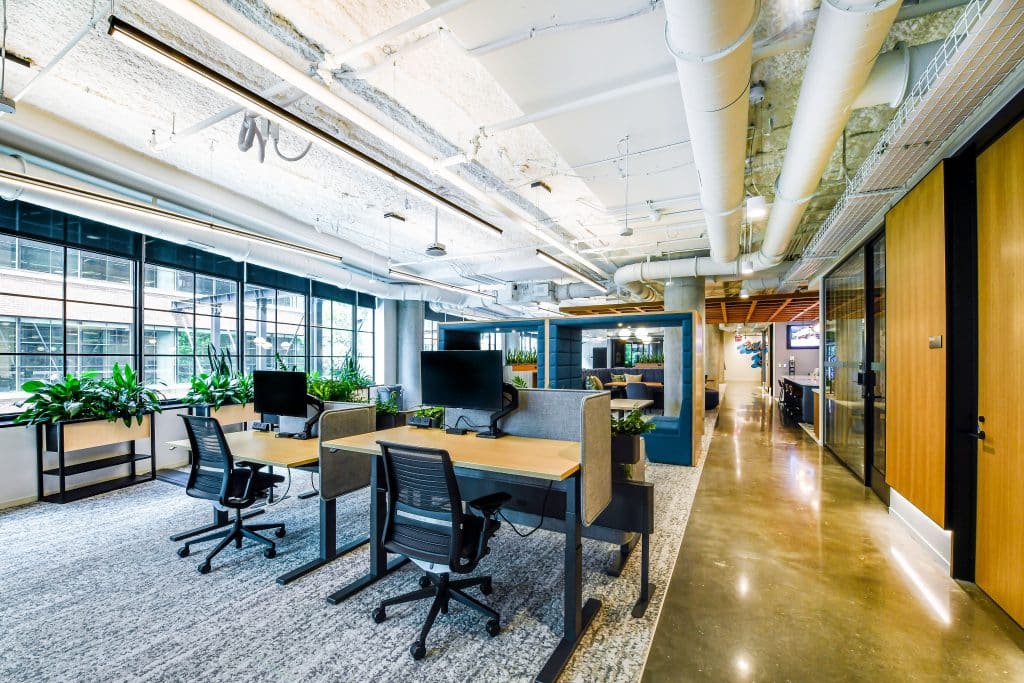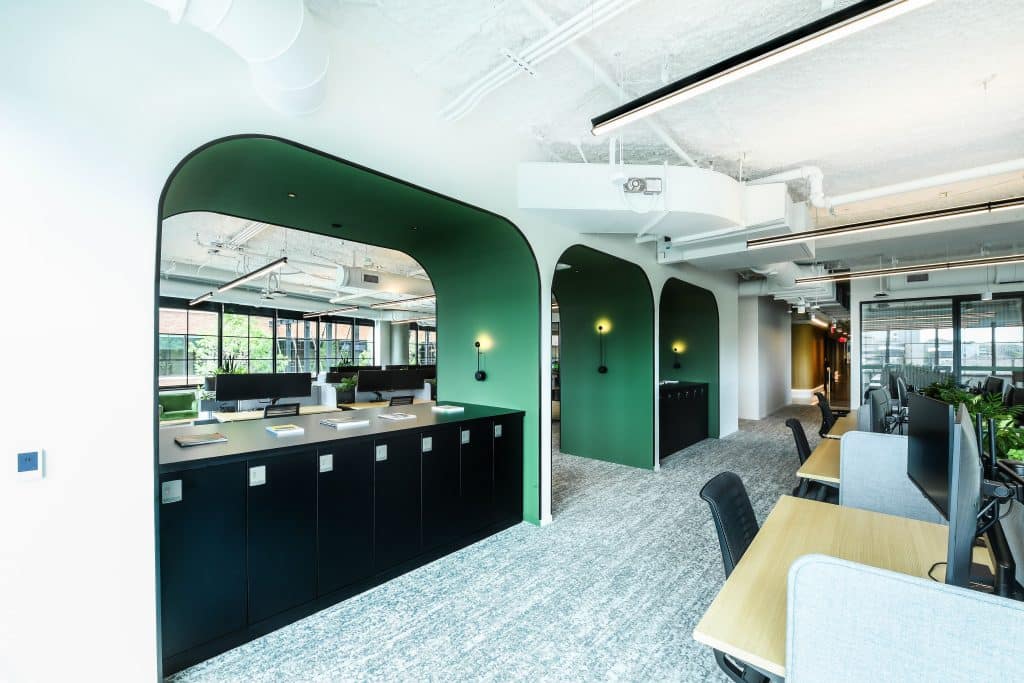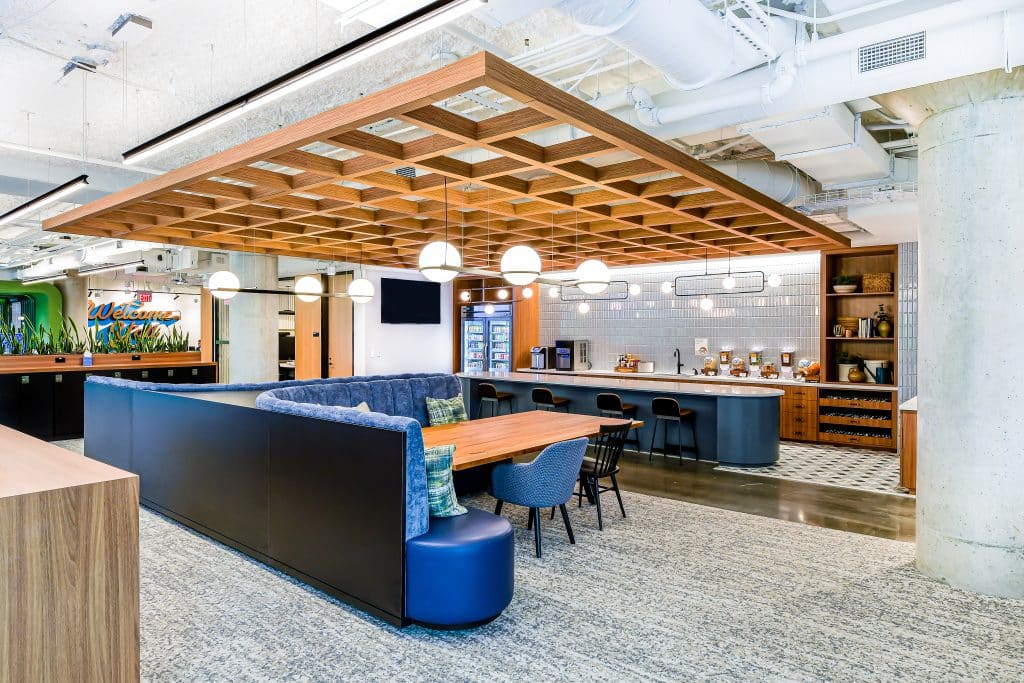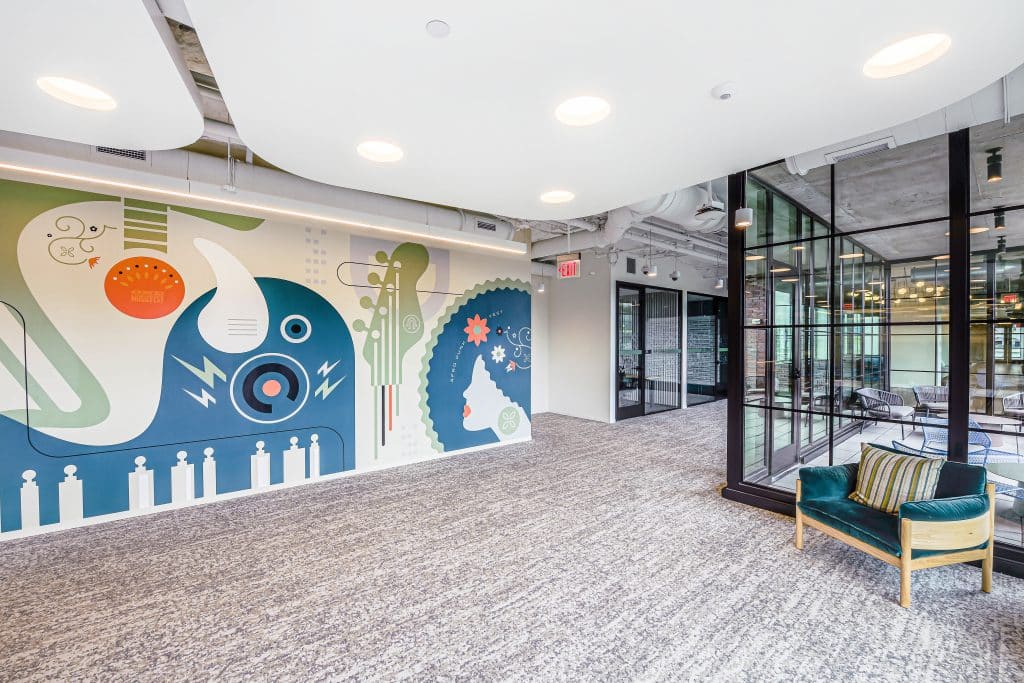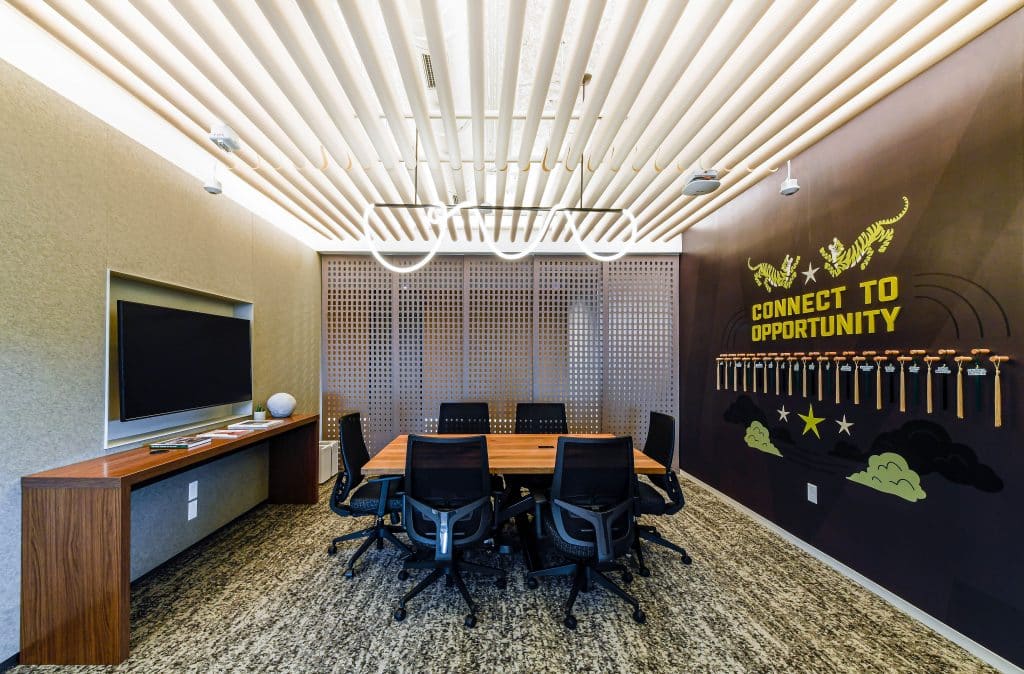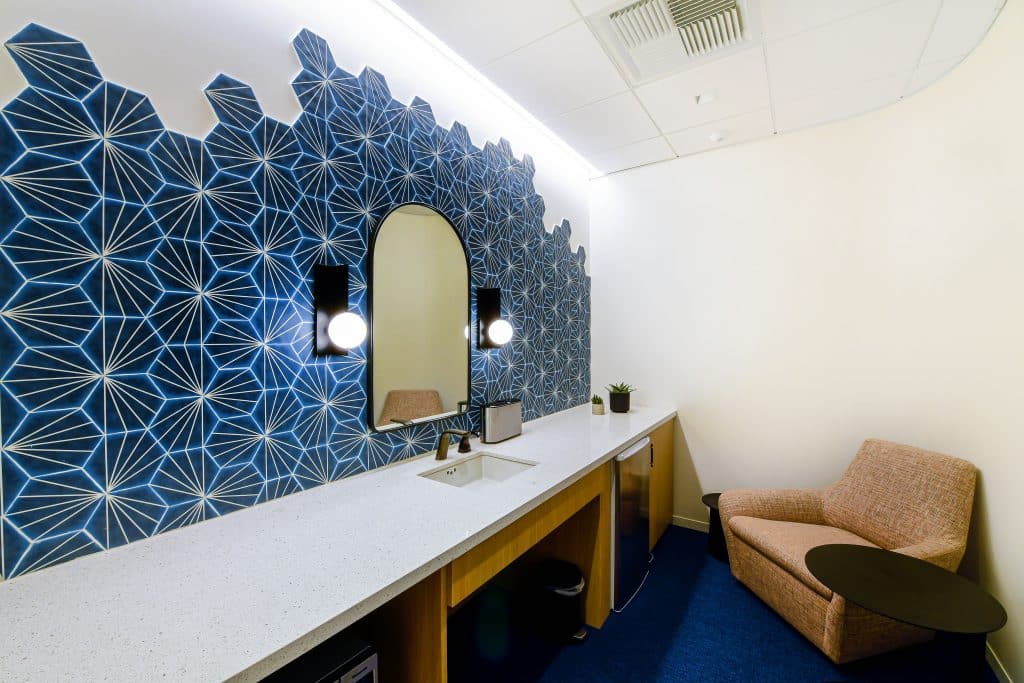 Built in the heart of midtown Atlanta, this project involved the first generation, interior build-out of a confidential client's first office in the Southeast. 
Featuring its own dedicated reception area that pays homage to its distinct brand and the diversity of the Atlanta community, the confidential client's space is a collaborative work environment built to suit the working styles of leaders in technology. Whiteboarding equipment, movable partitions and smart connected conference rooms empower collaboration and innovation, and open workstations and informal gathering areas encourage meaningful connections.
The office, which is bathed in natural light and seeking LEED Certification, is enhanced by locally-sourced materials and artwork.