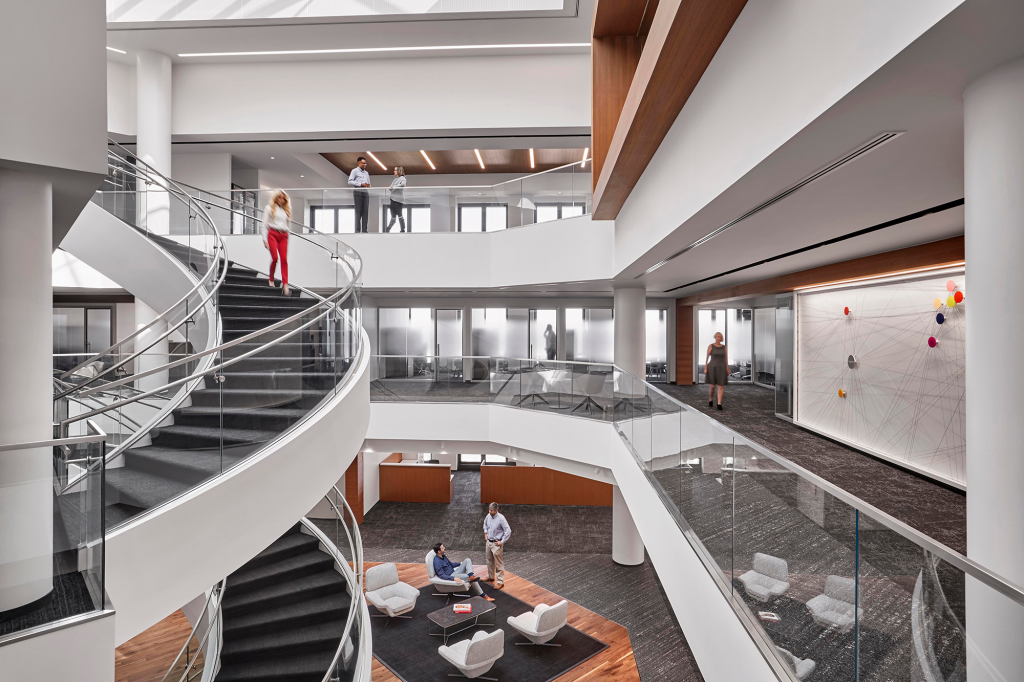 The Coca-Cola Company awarded Leapley Construction its first Master Services Agreement in 2001. Leapley has remained a dedicated partner to the global beverage company ever since. Leapley has delivered multiple tenant improvement projects for the Atlanta headquarters campus and other domestic locations, including: 
Corporate Offices, Los Angeles, CA

Corporate Offices, Dallas, TX

Minute Maid Headquarters, Houston, TX

IT Center of Excellence, Atlanta, GA

Central Reception, Atlanta, GA

Lobbyist Offices, Washington, DC

Corporate Offices, Stamford, CT 
As part of the Builders 2020 team, Leapley completed a full renovation of the 26-floor north tower on the headquarters campus in Atlanta. The work to the 30-year-old building included the overhaul of each floor, as well as the kitchen, employee gathering spaces and exterior courtyard.    
Through additional contracts and task orders, Leapley has renovated 2.2. million square feet of space on the headquarters campus and other properties. Projects include the IT COE, the PETC Lab, the Central Receiving Building, restroom and common area renovations, office reconfigurations, full building restacks, lab and taste testing facilities and food court and kitchen facility upgrades.
Atlanta, GA and other U.S. Locations